This page is specifically about the Total War Warhammer 2 cheat, for the page about the loader, click here.
You can download Total War Warhammer 2 here.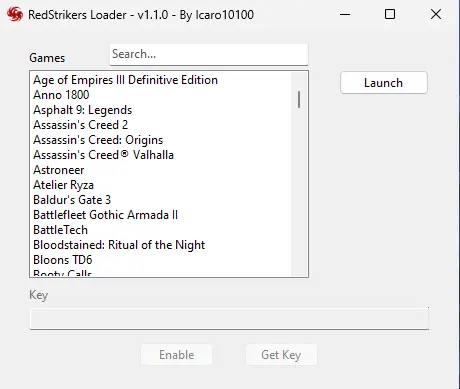 Index
Total War Warhammer 2
Strategy gaming perfected. A breath-taking campaign of exploration, expansion and conquest across a fantasy world. Turn-based civilisation management and real-time epic strategy battles with thousands of troops and monsters at your command.
Purchase key and Download
You can cancel your subscription at any time by clicking here.
Your key will be sent automatically to your email after completing the payment, check your spam folder.
Refund Policy: You can ask for a full refund within 72 hours of purchasing for any reason. Limited to 1 refund per client.
You will be able to use all cheats for all games in the loader for one month.
Credit/Debit Card or Crypto (BTC, USDT, ETH etc) payments are supported.
Price: $10 USD - Valid for 1 Month
Free Trial
You can request a free trial key that will be valid for two hours. Simply enter your email below and press the button, it has to be a GMAIL email address.
Functions
God Mode
Full Ammo
Minimum Leadership
Unlimited use of limited spells
Spell Quick Cooldown
Ever fresh units
Minimum Treasure
Minimum Influence
Minimum Food
Unlimited Action Points
Recover Troop Size/Hero HP
Research in 1 turn
Recruitment in 1 turn
Construction in 1 turn
Rites Cooldown in 1 turn
Minimum Public Order
Minimum Pop Surplus
Level almost complete
Hero can Act Again
God Mode for Auto-resolve battles
Troops Quick Level Up
Minimum Amber Per Settlement
Minimum Total Event Amber
Minimum Special Resources
Minimum Old Ones
Minimum Scraps
Minimum Dread
Some Pointers
How to use
You might need to disable Windows Defender or other antivirus software before downloading.
Extract the zip file you have downloaded.
Run the loader as administrator.
Enter your key and click Enable.
The loader will be ready for use, select one of the available cheats and click launch.
Cheat Engine will be opened with the cheats loaded.
Run the game and wait until it fully loads.
On Cheat Engine, click the screen icon on the top left corner and select the game's process.
Everything will be ready for use, select the desired functions on Cheat Engine and play.