This page is specifically about the Solasta: Crown of the Magister cheat, for the page about the loader, click here.
You can download Solasta: Crown of the Magister here.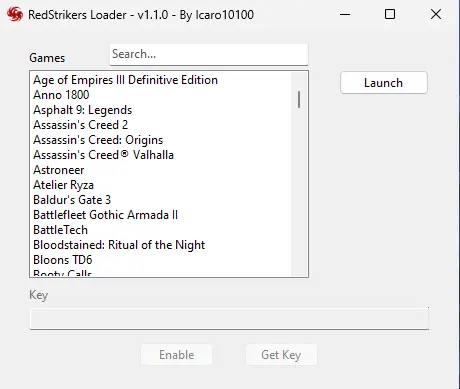 Index
Solasta: Crown of the Magister
Roll for initiative, take attacks of opportunity, manage player location and the verticality of the battle field in this Turn-Based Tactical RPG based on the SRD 5.1 Ruleset. In Solasta, you make the choices, dice decide your destiny.
Purchase key and Download
You can cancel your subscription at any time by clicking here.
Your key will be sent automatically to your email after completing the payment, check your spam folder.
Refund Policy: You can ask for a full refund within 72 hours of purchasing for any reason. Limited to 1 refund per client.
You will be able to use all cheats for all games in the loader for one month.
Credit/Debit Card or Crypto (BTC, USDT, ETH etc) payments are supported.
Price: $10 USD - Valid for 1 Month
Free Trial
You can request a free trial key that will be valid for two hours. Simply enter your email below and press the button, it has to be a GMAIL email address.
Functions
No Free Hand Required to Cast Spells
No Components Required to Cast Spells
Always Critical Attack/Hit Success
Pass All Ability Checks
Stealth/Cautious Characters Can't Be Detected
Unlimited Power/Sorcery Points/Channel Divinity/Healing Pool Uses/Rage
Can Always Use Sorcery/Powers/Channel Divinity
One Hit Kill
Unlimited Movements
Inventory No Weight
Item Duplicator
Infinite Retry/Reroll for Lockpicking & Trap Disarming
Max Bestiary Knowledge
Edit Faction Relations
How to use
You might need to disable Windows Defender or other antivirus software before downloading.
Extract the zip file you have downloaded.
Run the loader as administrator.
Enter your key and click Enable.
The loader will be ready for use, select one of the available cheats and click launch.
Cheat Engine will be opened with the cheats loaded.
Run the game and wait until it fully loads.
On Cheat Engine, click the screen icon on the top left corner and select the game's process.
Everything will be ready for use, select the desired functions on Cheat Engine and play.