This page is specifically about the Settlement Survival cheat, for the page about the loader, click here.
You can download Settlement Survival here.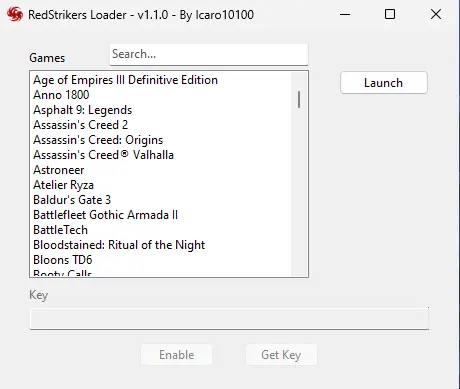 Index
Settlement Survival
In this city-building game, you will lead a group of survivors in their search for a new home. Manipulate the landscape, manage limited supplies, plant crops, hunt wildlife, gather resources, and develop trade routes to build a bustling and unique town.
Purchase key and Download
You can cancel your subscription at any time by clicking here.
Your key will be sent automatically to your email after completing the payment, check your spam folder.
Refund Policy: You can ask for a full refund within 72 hours of purchasing for any reason. Limited to 1 refund per client.
You will be able to use all cheats for all games in the loader for one month.
Credit/Debit Card or Crypto (BTC, USDT, ETH etc) payments are supported.
Price: $10 USD - Valid for 1 Month
Free Trial
You can request a free trial key that will be valid for two hours. Simply enter your email below and press the button, it has to be a GMAIL email address.
Functions
FamilyData.NewBirthLoop
No Children
More Children
EntityView.DayClock
Domestic Animals Rapid Breeding
All Wild Animals to be Tamed
DevelopmentMgrData.AddExp
FarmComponent.CanSow
CitizenView.Update
Faster Building
Instant Building
Instant Sell
Min Production
Min Inventory Capacity
BuildView.onClick
Clear Inventory
Finish Build
Edit Production
BuildView.AddWorker
Clear Worker's BackPack
GrowUpSys.DayUpdate
_citizen_growUp
_citizen_keepYoung
_animal_growUp
_animal_keepYoung
_building_growUp
_building_keepYoung
_tree_growUp
_tree_keepYoung
ResMatureSys.DayUpdate
Caravans Return Almost Immediately.
How to use
You might need to disable Windows Defender or other antivirus software before downloading.
Extract the zip file you have downloaded.
Run the loader as administrator.
Enter your key and click Enable.
The loader will be ready for use, select one of the available cheats and click launch.
Cheat Engine will be opened with the cheats loaded.
Run the game and wait until it fully loads.
On Cheat Engine, click the screen icon on the top left corner and select the game's process.
Everything will be ready for use, select the desired functions on Cheat Engine and play.