This page is specifically about the Rabi-Ribi cheat, for the page about the loader, click here.
You can download Rabi-Ribi here.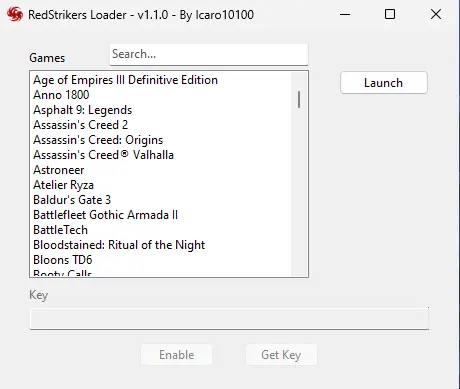 Index
Rabi-Ribi
Dodge bullets, missiles and lasers in battle as you wrap your head around that bunny girl costume! Combo away with your mighty Piko Hammer or spam various spells from afar with your fiery fairy friend. Explore and explode through Rabi-Rabi Island as you collect power-ups and uncover secrets...
Purchase key and Download
You can cancel your subscription at any time by clicking here.
Your key will be sent automatically to your email after completing the payment, check your spam folder.
Refund Policy: You can ask for a full refund within 72 hours of purchasing for any reason. Limited to 1 refund per client.
You will be able to use all cheats for all games in the loader for one month.
Credit/Debit Card or Crypto (BTC, USDT, ETH etc) payments are supported.
Price: $10 USD - Valid for 1 Month
Free Trial
You can request a free trial key that will be valid for two hours. Simply enter your email below and press the button, it has to be a GMAIL email address.
Functions
HP Set to Max?
SP Set to Max?
MP Set to Max?
BP Set to Max?
Invincibility
Double Charged Shot Set to Double Charged Shot?
Carrot Bomb Set to Continuous Carrot Bomb Value?
Times Set to 0
Boss Rush Time Set to Massive?
Damages Set to 0?
Easter Eggs Set to 80?
Size Set to Small?
Bunny Memories Set to Massive?
Some Events
Warp Destinations
Story Mode
Erina
Ribbon Costume
CG Gallery
Achievements
Story Mode
Speedrun
Boss Rush
Speedrun
Double Charged Shot Set to Double Charged Shot?
Carrot Bomb Set to Continuous Carrot Bomb Value?
Times Set to 0?
Buffs Set to Massive
Debuffs Set To 0?
Permanent Items
Consumable Items
Badges Items
UP Items
Experience
Buffs / Debuffs Timer
Bunny Amulet Charge Set to Massive?
Super Carrot Set to Instant?
Combo Set to Max?
Rapid Shots Per Round Set To Max?
Charged Shot Set To Instant?
Charged Shot Set To Continuous?
How to use
You might need to disable Windows Defender or other antivirus software before downloading.
Extract the zip file you have downloaded.
Run the loader as administrator.
Enter your key and click Enable.
The loader will be ready for use, select one of the available cheats and click launch.
Cheat Engine will be opened with the cheats loaded.
Run the game and wait until it fully loads.
On Cheat Engine, click the screen icon on the top left corner and select the game's process.
Everything will be ready for use, select the desired functions on Cheat Engine and play.