This page is specifically about the Minecraft Bedrock (Windows 10 Edition) cheat, for the page about the loader, click here.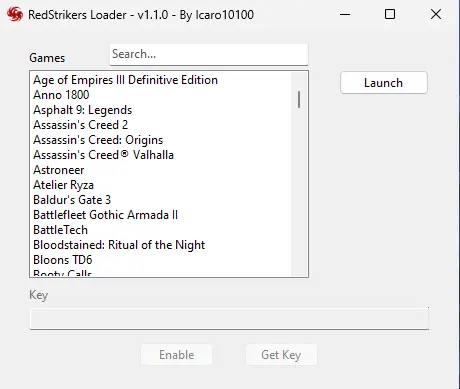 Index
Minecraft Bedrock (Windows 10 Edition)
Minecraft Bedrock (Windows 10 Edition) is a sandbox video game created by Mojang Studios. It features survival and creative modes and allows players to build with a variety of blocks in a 3D procedurally-generated world. With its cross-platform play between Microsoft 10, Xbox One, and mobiles, it's no wonder it's one of the most popular block-building games around.
Purchase key and Download
You can cancel your subscription at any time by clicking here.
Your key will be sent automatically to your email after completing the payment, check your spam folder.
Refund Policy: You can ask for a full refund within 72 hours of purchasing for any reason. Limited to 1 refund per client.
You will be able to use all cheats for all games in the loader for one month.
Credit/Debit Card or Crypto (BTC, USDT, ETH etc) payments are supported.
Price: $10 USD - Valid for 1 Month
Free Trial
You can request a free trial key that will be valid for two hours. Simply enter your email below and press the button, it has to be a GMAIL email address.
Functions
Critical Hit
No Hunger
Anti Knockback
Speed Hack
HitBox Widht
HitBox Height
No Slow in Web
EXP
Teleport/Teleport XYZ
Fast Ladder (UP/DOWN)
Fast Scaffolding (UP/DOWN)
Semi Jesus (Water or Lava)
AirVel
Instant Eat
"No Block"
AirJump
No Slow Sneak
Always Sneaking
Auto Sprint
LongJump
Water/Lava Up
Water Down
Fast Place
Time
NoFall (Offline)
Spider
Blink
Instant Bow
No Hurt Cam
No Fire Visual
Swim Animation
Lava Speed
Water Speed
Show under Lava/Water
Hit Trought the Wall
Keep Inventory
Anti Mob Spawning (For the Night)
No Damage Fire
No Phamtom Spawn
MobGriefind
TickSpeed
RainTime
Scaffold
Rain Toggle
Rain Block Time
Durability/Infinite Block/No Drowning
Stealth
Name/Name Long
Max Heart
One Hit Kill.
How to use
You might need to disable Windows Defender or other antivirus software before downloading.
Extract the zip file you have downloaded.
Run the loader as administrator.
Enter your key and click Enable.
The loader will be ready for use, select one of the available cheats and click launch.
Cheat Engine will be opened with the cheats loaded.
Run the game and wait until it fully loads.
On Cheat Engine, click the screen icon on the top left corner and select the game's process.
Everything will be ready for use, select the desired functions on Cheat Engine and play.