This page is specifically about the Five Nights at Freddy's Security Breach cheat, for the page about the loader, click here.
You can download Five Nights at Freddy's Security Breach here.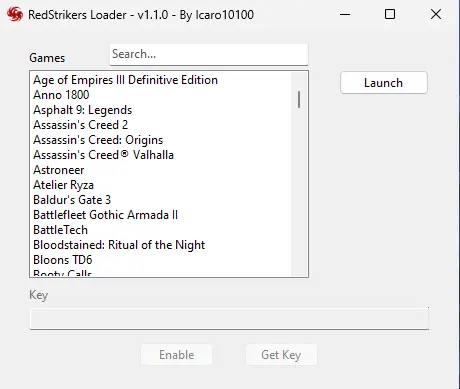 Index
Five Nights at Freddy's Security Breach
In Five Nights at Freddy's: Security Breach, play as Gregory, a young boy who's been trapped overnight inside of Freddy Fazbear's Mega Pizzaplex. With the help of Freddy himself, Gregory must uncover the secrets of the Pizzaplex, learn the truth, and survive until dawn.
Purchase key and Download
You can cancel your subscription at any time by clicking here.
Your key will be sent automatically to your email after completing the payment, check your spam folder.
Refund Policy: You can ask for a full refund within 72 hours of purchasing for any reason. Limited to 1 refund per client.
You will be able to use all cheats for all games in the loader for one month.
Credit/Debit Card or Crypto (BTC, USDT, ETH etc) payments are supported.
Price: $10 USD - Valid for 1 Month
Free Trial
You can request a free trial key that will be valid for two hours. Simply enter your email below and press the button, it has to be a GMAIL email address.
Functions
Unlimited Flashlight Power
Unlimited Stamina
Unlimited Freddy Power
Unlimited Lazer Gun Ammo
Unlimited FazCam Usage
SuperBrightFlashlight
SuperJump
Security Level +1
Party Pass Count +1
Exploration Mode
EnableNoclip
FullBright
DisableAITracking
SpawnFreddyToLocation
SpawnToFreddysLocation
EnableRoxyEyes
Teleportation
Save Location
Load Location
Teleport To Level 3
Teleport To Level 2
Teleport To Main Stage
Teleport To Level 1
Teleport To Groundfloor
Teleport To Daycare
Teleport To Basement 1
Teleport To Basement 2
Teleport To Parts and Service.
How to use
You might need to disable Windows Defender or other antivirus software before downloading.
Extract the zip file you have downloaded.
Run the loader as administrator.
Enter your key and click Enable.
The loader will be ready for use, select one of the available cheats and click launch.
Cheat Engine will be opened with the cheats loaded.
Run the game and wait until it fully loads.
On Cheat Engine, click the screen icon on the top left corner and select the game's process.
Everything will be ready for use, select the desired functions on Cheat Engine and play.